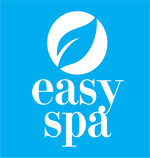 EASY SPA is a real Thai skin care at home!
Each line includes the most necessary products for daily care: shampoo, conditioner, shower gel, body lotion, hand cream and foot cream. Natural plant extracts, oils and vitamins nourish and moisturize the skin, making hair silky and soft. Daily body care turns into a real beauty ritual, filled with the atmosphere of a luxurious Thai SPA resort. Feel the life-giving power of plants and the sensual pleasure of using EASY SPA products!
SPA at home? Easy! EASY SPA!